Company Description
This Eco-Friendly hotel offers free hot breakfast, in-room mini-fridge/microwave and free Wi-Fi. The BEST WESTERN Rimstone Ridge Hotel goes above and beyond expectations. Don't miss out on our complimentary deluxe hot breakfast. Indulge daily with hot waffles, eggs, bacon, sweet pastries and fruits, yogurt, hot and cold cereal, 100% Arabica coffee and chilled juices. Other amenities include: High Speed Internet, Full Complimentary Breakfast, Pool, Pets Allowed, Fitness Center, Meeting Room, Restaurant Onsite, Waterslide, Pool, Hot Tub, Flat-screen TV's, within walking distance to downtown Rimbey, Eco-Friendly
Photos & Videos
8 photos
Keywords
Onsite restaurant , Free WIFI , fitness centre , Pet allowed , free breakfast
Reviews and Recommendations
(4)
Powered by COSSD
Please help us to connect users with the best local businesses by reviewing Best Western Rimstone Ridge Hotel
Places to get married at??? Not really looking for a church was hoping to find a place i can do both wedding and reception. Would like to have room for 200 people give or take for reception. Maybe 30 for wedding. Reasonable prices don't really have a set amount for the place. Any advice or suggestions on anything wedding would be appreciated I'm on my own on planning right now and not really sure what to do first! Thank you!!
Once again I ask for info. Affordable motels/hotels in the North East area. I don't want Elkton as I have no need to be there. Please provide phone #,if it's not the Holiday Inn or Comfort Inn..and please don't suggest Von's driveway '.or her sofa. I have family coming from Pa and we would like to stay at the same place.
Walt and I are trying to go to Billye Brim's Autumn Assembly!!!!! Looking for a hotel not far from the Hilton Convention Center. I stayed at the Hilton last time, but they're booked. Anyone know of a good, clean hotel close by under $100 a night? Thanks!
Anyone know of cheap car rental from Vegas or any hotels that are not roach motels in CA by Sea World/Legoland area?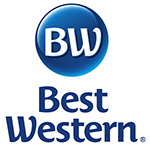 Best Western Rimstone Ridge Hotel
Address:

5501 - 50 Ave Rimbey, AB

Phone:

(877) 843-2999

Fax:

(403) 843-2997

Email:

reservations@bwrimbey.com