Company Description
Hotels in Drayton Valley are known for fantastic amenities, but nothing comes close to the first BEST WESTERN PLUS Executive Residency Drayton Valley hotel in North America. This hotel is designed with the long term guest in mind, giving each traveler the freedom to enjoy a break from the routine that most travel offers. In place of a pool, this Drayton Valley hotel features an entertainment lounge including complimentary Wi-Fi, ping pong, foosball and pool tables. Enjoy gaming stations, a sports simulator that offers golf, baseball, hockey, football and soccer, and a virtual Formula 1® and NASCAR racing simulator. Outdoor heated summer patio areas with BBQs, seating and a fire pit are the ultimate place to relax. The fitness center features cardio and strength workout equipment as well as a revolutionary Bodo Inada Sogno Dreamwave massage chair. Take advantage of a complimentary deluxe hot breakfast with eggs, bacon, sausage, made-to-order waffles and a gluten free section. A huge parking lot is ideal for large trucks and crews, and with all-suites on this 90-room property, this Drayton Valley hotel has everything guests need. Choose from two queen or king studios, or one- or two-bedroom suites. All suites have full kitchenettes with a two-burner stove top, full size fridge, dishwasher and convection microwave oven. A caring and friendly staff makes every stay memorable. Enjoy your stay!
Photos & Videos
7 photos
Keywords
large parking lot , designed for long term stays , deluxe hot breakfast , high speed internet , Fitness Center , RECREATION CENTRE , queen or king studios with full kitchenettes , sports simulator , patios
Reviews and Recommendations
(4)
Powered by COSSD
Please help us to connect users with the best local businesses by reviewing Best Western Plus Drayton Valley All Suites
Places to get married at??? Not really looking for a church was hoping to find a place i can do both wedding and reception. Would like to have room for 200 people give or take for reception. Maybe 30 for wedding. Reasonable prices don't really have a set amount for the place. Any advice or suggestions on anything wedding would be appreciated I'm on my own on planning right now and not really sure what to do first! Thank you!!
Once again I ask for info. Affordable motels/hotels in the North East area. I don't want Elkton as I have no need to be there. Please provide phone #,if it's not the Holiday Inn or Comfort Inn..and please don't suggest Von's driveway '.or her sofa. I have family coming from Pa and we would like to stay at the same place.
Walt and I are trying to go to Billye Brim's Autumn Assembly!!!!! Looking for a hotel not far from the Hilton Convention Center. I stayed at the Hilton last time, but they're booked. Anyone know of a good, clean hotel close by under $100 a night? Thanks!
Anyone know of cheap car rental from Vegas or any hotels that are not roach motels in CA by Sea World/Legoland area?
Frequently asked questions about Best Western Plus Drayton Valley All Suites
What days is Best Western Plus Drayton Valley All Suites open?
Best Western Plus Drayton Valley All Suites is open 24/7.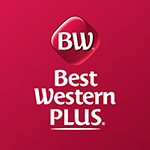 Best Western Plus Drayton Valley All Suites
Address:

2252 - 50 St Drayton Valley, AB

Phone:

(780) 621-2378

Fax:

(780) 621-1342

Email:

gm@bestwesterndraytonvalley.com