Company Description
Founded in 1964, Lakeview Hotels and Resorts offers a Simply Inviting™ stay experience. Lakeview has focused its efforts on the hospitality industry since the mid 1980's and is regarded as one of the leading hoteliers in Canada. Lakeview has developed over 20 hotels and currently owns or manages 25 full and select service properties across Canada. With the Lakeview Inns & Suites, Lakeview Signature Inn, and Grand by Lakeview brands in its umbrella, as well as several Four Points by Sheraton and Days Inn properties, Lakeview Hotels and Resorts offers a diverse portfolio of accommodation options to meet the needs of our guests. Lakeview's constant hallmark through the decades has been a firm commitment to quality, friendly staff, and well-appointed accommodations.
Photos & Videos
6 photos
Products & Services
first served) , Indoor saltwater pool and whirlpool , tennis , Daily grocery shopping service (service charge applies) or shuttle to nearest grocery store , Complimentary surface parking , Select local area transportation (based on shuttle availability) , Truck / RV parking , basketball , Children 17 & under stay free in same room as their parents , 30 am 10 , Sports court , See website for individual property amenities. , Complimentary shuttle service to and from Calgary Airport (6 , Guest gas BBQ (first come , Full Hot Breakfast Buffet , Business centre , Pets are permitted in designated room types (deep cleaning fee of $120 per stay) , Complimentary local calls , 30 AM 10 , 30 PM daily) , Complimentary local newspaper , Complimentary Wireless Internet Connection
Keywords
accommodation , rooms
Reviews and Recommendations
(4)
Powered by COSSD
Please help us to connect users with the best local businesses by reviewing Lakeview Hotels & Resorts
Does anyone know which hotels in Edmonton are offering discounted rates??
Once again I ask for info. Affordable motels/hotels in the North East area. I don't want Elkton as I have no need to be there. Please provide phone #,if it's not the Holiday Inn or Comfort Inn..and please don't suggest Von's driveway '.or her sofa. I have family coming from Pa and we would like to stay at the same place.
Walt and I are trying to go to Billye Brim's Autumn Assembly!!!!! Looking for a hotel not far from the Hilton Convention Center. I stayed at the Hilton last time, but they're booked. Anyone know of a good, clean hotel close by under $100 a night? Thanks!
Anyone know of cheap car rental from Vegas or any hotels that are not roach motels in CA by Sea World/Legoland area?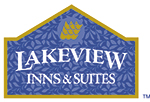 Lakeview Hotels & Resorts
Address:

4820 N Access Rd Chetwynd, BC

Phone:

(877) 355-3500

Fax:

(250) 788-2548
Other Locations
Address:
4302 - 50 St Drayton Valley, AB
Phone:
(780) 542-3200
---
Address:
4300 - 2 Ave Edson, AB
Phone:
(780) 723-2500
---
Show more