Company Description
Since its inception in 1985, Platte River Associates, Inc. has become an industry leading provider of petroleum systems modeling solutions that support the evaluation of hydrocarbon potential. Keys to PRA's continuous growth have been technology innovation and premium services for our clients.
PRA's proprietary technology is developed in-house in Boulder by a team of software engineers who liaise with both our geoscience staff and industry clients. PRA has invested the time and cost to develop full physics fundamentals to petroleum systems modeling to provide the most accurate method of evaluating hydrocarbon potential.
In recent years, PRA has led the race to provide new, proprietary technology to evaluate shale plays. Our patent-pending workflows and functionality further the identification and evaluation of sweet-spots.
Meetings & Events
PRA has earned an excellent reputation for quality work and professionalism in assisting oil and gas companies worldwide in their exploration projects. Projects frequently encompass a multi-disciplinary approach through partnering with world renowned experts to provide a complete project package including overall project management, recommendations for additional data collection and evaluation, and finally fit-to-purpose deliverables. With over 400 man years of global modeling experience on a wide variety of studies, PRA provides short consulting projects to build simple maturity models, multi-dimensional petroleum systems modeling and multi-year play fairway analysis studies.
Steep competition for hot new plays and trends, particularly in the US for liquid rich shales, has driven some of the new enhancements in BasinMod 2012 where the ability to rapidly load, evaluate and pre-process data for modeling can be a key competitive advantage in acquiring optimal leases. See here and request a login for how you can import the relevant data for thousands of wells, add data for modeling, run thousands of simulations and then map the results -- all in minutes.
Reviews and Recommendations
Powered by COSSD
Please help us to connect users with the best local businesses by reviewing Platte River Associates Inc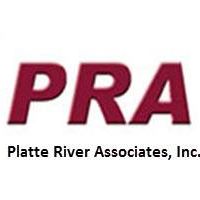 Platte River Associates Inc
Address:

2790 Valmont Rd Boulder, CO

Phone:

(303) 448-0480

Fax:

(303) 448-0434