Company Description
Just as it was in our beginnings as Ralph's Radio in 1955, Ralcomm's top priority is customer relationships. From simple black and white televisions back then to the complex communications systems of today, Ralcommm continues to offer, install and guarantee only top-quality products and services. As we've grown, we've expanded from our first location in Wetaskiwin more than fifty years ago to include another one in Whitecourt, as well as one in Drayton Valley under the Dunn-Right Communications banner. When our hard-at-work customers express a need, we jump to deliver the best solutions: cellular phones, two-way radios, satellite services, and remote area communications including towers and repeaters. At work or at play, our customers also look to us for the best of high speed and wireless internet, vehicle audio and video systems, and GPS to get them where they want to go and home again. Our Values As electronic and communication products become increasingly complex, the gap between top of the line and bottom of the barrel is getting wider. At Ralcomm, we are committed to knowing the products and brands on the market today and where they sit on the scale of quality. Our customers' satisfaction depends strongly on the value of our product
therefore, we always carry the higher quality product over of the lower-priced or lower-quality one. Helping to build strong communities where our customers live and work is important to us. Over the years, Ralcomm has developed lasting relationships in each of the small communities in which we, too, live and work. We understand that when it comes to inspiring confidence and respect, actions speak louder than words. Therefore, at all times, we strive to be model corporate citizens and neighbours of choice. It's a commitment that began back in 1955 and allows us to grow with our communities as their trusted source for electronic products and services. In the beginning, Ralph built a company on positive customer relations and knowledgable expertise. We at Ralcomm honour these tried and true traditions, meeting each customer-our friends and neighbours-with courtesy and respect. Collectively, our customers teach us what we need to know, and we set out to know it best.
Photos & Videos
2 photos
Print Ads
2 ads
Reviews and Recommendations
(1)
Powered by COSSD
Please help us to connect users with the best local businesses by reviewing Ralcomm Ltd
Can anyone fix an iPhone screen for a white iPhone 5s?
Frequently asked questions about Ralcomm Ltd
What days are Ralcomm Ltd open?
Ralcomm Ltd is open Monday, Tuesday, Wednesday, Thursday, Friday, Saturday.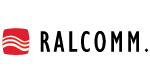 Ralcomm Ltd
Address:

4530 - 56 St Wetaskiwin, AB

Phone:

(780) 778-2556

Fax:

(780) 352-8965
Other Locations
Address:
Whitecourt, AB
Phone:
(780) 778-2556
---
Phone:
(780) 352-4077
Monday

08:30AM - 05:30PM

Tuesday

08:30AM - 05:30PM

Wednesday

08:30AM - 05:30PM

Thursday

08:30AM - 05:30PM

Friday

08:30AM - 05:30PM

Saturday

09:00AM - 12:00PM

Sun

Closed