Company Description
Experienced and knowledgeable staff. Parts and services available. Quality machining. We can completely rebuild, install and maintain your engine.
Print Ads
1 ads
Products & Services
oilfield preventive maintenance , arrow certified repairs , licensed field mechanics , over 40 years engine rebuilding experience , cylinder reboring & sleeving , custom cylinder head rebuilding , power stoke honing (ck-io) , multi angle valve seat forming (vgs-20) , align honing , oil field engine services , f550 picker truck service , field service trucks , pumpjack clutch repair and replacement , engines in stock and ready for use , 300 ford w/clutch , 460 ford w/clutch , a54 arrow w/clutch , c96 arrow w/clutch , 5.9 cummins natural gas , corlift unit for sale or lease , new and remanufactured v8 pc skid
Reviews and Recommendations
(1)
I have a 400 Big block as well as the transmission out of a Lincoln Continental that i want restored (Its been outside for a year or two, not seized but needs some love), then i want it put in my 96 Ford f150. I don't know much about this kind of thing and want it done right. Is there anyone that would do it for me or help me and teach me how for a fee? Any useful help or suggestions will be greatly appreciated.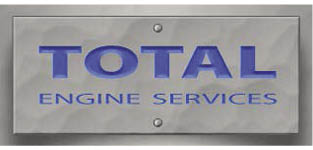 Total Engine Services Ltd
Address:

9715 - 89 Ave Peace River, AB

Phone:

(780) 624-2567

Fax:

(780) 624-4705

Email:

totaleng@telus.net
Monday

08:30AM - 05:00PM

Tuesday

08:30AM - 05:00PM

Wednesday

08:30AM - 05:00PM

Thursday

08:30AM - 05:00PM

Friday

08:30AM - 05:00PM

Sat, Sun

Closed