Company Description
Here's how it works

1. You have a need for ongoing or catch-up bookkeeping, accounting, or payroll services.

2. Call Woods Accounting at (406) 671-6579 and receive a free estimate of the monthly cost to fill your needs. Together, we design the accounting plan that is right for you.

3. Woods Accounting will update your books on a Monthly or Quarterly basis. Our reports are accurate, easy-to-read, and designed to meet your needs.

4. You sleep soundly knowing your business finances are taken care of!

5. At tax time we can help you with your taxes since we have all your bookkeeping information, or we can provide your CPA and/or tax accountant well-kept books from which to do their work, saving you money -and saving them a headache!


Benefits to You

1. Cost Savings: Instead of hiring a full-time employee and paying payroll taxes and benefits, save money by using Woods Accounting for Month-End bookkeeping or Accounting.

2. Full Time/Real Time Access: Woods Accounting is available to you on a full-time basis, via email or telephone. Plus, your accounting is updated regularly and you have real-time access to your finances.

3. Simplicity: Woods Accounting service is fast and efficient and eliminates the headaches of lack of information about your finances. We update your books regularly, take care of your payroll and filings, and make your finances simpler so you can focus on managing your business.

4. Continuity: Woods Accounting will maintain your books regularly no matter what. You never have to find, hire, and re-train a new person.

5. No Office Space, Computers, or Software to Buy: Woods Accounting will take care of all of it for you - securely, remotely, completely.
Photos & Videos
3 photos
Amenities and More
Providing free estimates
Reviews and Recommendations
(3)
Powered by COSSD
Please help us to connect users with the best local businesses by reviewing Woods Accounting
Where is the best place to have your taxes done? Not Turbo Tax.
Tax time again.. Small business looking for a accountant. Any recommendations?? .. Current accountant has to many clients and doesn't appear to have enough time for us!!
Recommendations for an awesome small business accountant in the Billings area? I'm looking for someone personable with a high level of customer service.
Frequently asked questions about Woods Accounting
What days are AEC International open?
AEC International is open Monday, Tuesday, Wednesday, Thursday, Friday.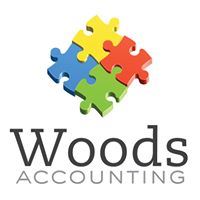 Woods Accounting
Address:

1211 Grand Ave Ste 4 Billings, MT

Phone:

(406) 969-5394

Email:

lisa@woodsaccounting.com
Monday

08:00AM - 05:00PM

Tuesday

08:00AM - 05:00PM

Wednesday

08:00AM - 05:00PM

Thursday

08:00AM - 05:00PM

Friday

08:00AM - 05:00PM

Sat, Sun

Closed