Company Description
MTH builds Innovative modular units to meet client specifications.
Units are designed and built tough to withstand the most extreme conditions.
Modular units have been used for a wide range of purposes.

Remote location facility: MTH will build facilities custom designed to meet client's specifications and meet site-specific conditions.

Cooking / dining facility: Complete turnkey custom kitchen units can be designed large or small.

Dorm Room: Single occupancy to multiple occupancy rooms.

Wash rooms: Private bath rooms, individual restrooms, open area showers, and toilets

Modular Units: Single unit to multiple units for large facilities.

Logistics: Pre-fabricated modular units are easy to assemble, dismantle and transport. Facilities can be set up in less time than conventional construction. MTH units are designed to be ready to "connect" when they arrive on sight. When the units need to be relocated, MTH units can easily be "Un-connected" and moved to other areas. MTH units are built to be relocated time and time again. All units are dimensioned for easy loading and transportation, reduce logistic efforts and costs. No wide load permits or specialized transportation equipment is required.
MTH units can be configured in just about any configuration. Any side may be totally or partially removed to create the type of space required.

• Complete turnkey living quarters
• Stand alone units
• Complex multi-unit facilities
• Kitchen and dining units
• Food storage
• Refrigeration/freezers
• Office and Work space buildings
• Conference facilities
• Storage
• Activity centers
• Control rooms
• Drone aircraft control modules
• Portable water purification systems
• Waste water systems
• HAZMAT facilities
• Power generation units
• Battery backup systems and battery storage units
• Emergency responses units
• Temporary labs
• First aid stations
• Work shops
• Boot Wash stations
• Security/gate check points
• Laundry facilities
• Restroom facilities


Custom Design Built Units

M.T Housing, Inc. uses a "patented" design to create custom insulated Modular Transportable units for housing, storage or utility purposes. Each modular unit is built and customized to meet the scope of the project and client's specifications.

MTH modular units are custom designed and constructed utilizing standard ISO cargo container components and specifications: Units can be stacked and placed on remote sites that have limited space. The modular sizes provide ease for logistical moves by ocean, rail, aircraft and truck transport. MTH modular units are well suited for use in the harshest environments. Modular units can be customized to accommodate site-specific wind and snow load requirements. MTH units have been proven in the extreme climates of the arctic.

Electrical systems from basic UL/CE approved systems
to complete custom industrial systems can be built into the modular units as required for individual client specifications.

Commercial Units

MTH modular units can be procured as single modules for limited or single use. Multi module units can be procured and utilized as multi module facilities or larger compound structures. MTH units are stackable
Facilities have been designed to five stories high, allowing more units in a smaller foot print. MTH units are designed to be stacked eight levels high for easy storage when not in use.


Custom Design Build

MTH has the personnel necessary to assist clients with their conceptual ideas and advance those ideas into a functional plan to design the final project. MTH can assist clients with their initial project assessment, developing project budget, all the way through final project completion.

MTH from its inception has been providing economical construction of modular units since 1998. Our committed staff is professionally trained, and has the experience to provide quality construction for each and every detail of your project. MTH specializes in design, electrical, plumbing, HVAC, and custom equipment installation for modular construction. With this combined experience and insight MTH can assist clients with all their modular unit requirements.
Reviews and Recommendations
Powered by COSSD
Please help us to connect users with the best local businesses by reviewing Modular Transportable Housing Inc
Frequently asked questions about Modular Transportable Housing Inc
What days are Modular Transportable Housing Inc open?
Modular Transportable Housing Inc is open Monday, Tuesday, Wednesday, Thursday, Friday, Saturday, Sunday.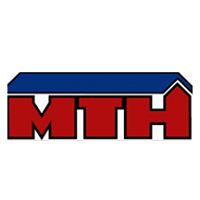 Modular Transportable Housing Inc
Address:

21 West Viola Ave Yakima, WA

Phone:

(888) 866-2780

Fax:

(509) 248-8656
Monday

08:00AM - 05:00PM

Tuesday

08:00AM - 05:00PM

Wednesday

08:00AM - 05:00PM

Thursday

08:00AM - 05:00PM

Friday

08:00AM - 05:00PM

Saturday

07:00AM - 05:00PM

Sunday

12:00AM - 11:00PM