Company Description
Bluewave Energy is a Western Canadian petroleum distribution leader that specializes in delivering high-quality fuel, propane, lubricants and equipment to a growing number of businesses of all sizes whether you're in the oil and gas (oilfield services), construction, transport, agriculture, forestry, mining, commercial real estate, or other industries. Whether your location is urban, rural or remote, we'll come to you. It is our commitment to an exceptional customer experience, knowledgeable safety, reliable product availability, and convenient onsite delivery that truly distinguish us as a company that focuses on good value delivered by good people. With 30 conveniently-located branches across Western Canada, Bluewave Energy has the resources to quickly respond to the needs of businesses just like you. From selection and purchase, to onsite delivery, installation and service, Bluewave Energy is here to help you drive your business performance to new heights.
Photos & Videos
4 photos
Print Ads
2 ads
Products & Services
Bulk diesel , propane and gasoline delivery , Remote onsite delivery , Bulk tank and dispenser equipment , Oilfield technical services , Dual fuel program , Products meet majority of off-highway OEM specifications , Easily accessible , 24-hour Cardlock Network locations , Portfolio of Shell and Phillips 66 lubricants and greases to operate in all climates
Keywords
Propane , Diesel , Fuel , Shell Lubricants , Oil , Gasoline , Supplier , Bulk Dealer , Trucking Fleets Fuel , cardlock , Lubricants , Onsite Refueling
Reviews and Recommendations
(1)
Does anyone know the number to call to get heating oil?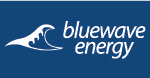 Bluewave Energy
Address:

6302 - 333 96 Ave NE Calgary, AB

Phone:

(844) 334-7161

Email:

marcom@parkland.ca
Other Locations
Address:
5501 - 49 St Bonnyville, AB
---
Address:
2209 Theatre Rd Cranbrook, BC
---
Show more