Company Description
Originally incorporated in 2004 as Clean Solutions Inc., CSI Services has diversified from being solely a cleaning company to full service facility which now includes tanker leak testing and inspections, as well as heavy duty & light duty automotive service and repair. Our full service line includes
flushing, cleaning & steaming of tank trucks and trailers
cleaning and steaming of oilfield storage tanks and surface rental equipment
Coil tubing servicing, including acidizing, pressure testing and nitrogen purging
dangerous goods tanker leak testing and inspections according to CSA B620
Automotive service, repair, and CVlP's for heavy duty and light duty vehicles and equipment. We are a family company with strong family values, and put our relationships with our customers as top priority - whatever it takes.
Print Ads
5 ads
Keywords
Tanker and Pumper flushing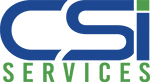 CSI Services
Address:

7915 Edgar Industrial Way Red Deer, AB

Phone:

(587) 802-0159